We are happy to serve you with our 10 years of experience at 866 River Road as Edgewater Motors with our renovated, modern workplace and equipment designed for customer comfort and satisfaction. Our main goal is to help and satisfy every customer as we work very hard to deliver the very best service that you deserve. Feel free to contact us at 201-945-5000 with your questions or just stop by at our shop. We are happy to welcome you anytime.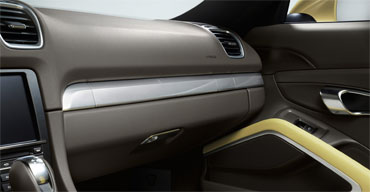 We are specialized at certified pre-owned used cars. You will find the best car for you at the very best price. We offer financing and other payment options for your convenience. Please give us a call at (201-945-5000) to arrange a test drive
At Edgewater Motors we repair every car from all year, make and model. Our technicians have required certification for all domestic and import cars as well as luxury europeans. We can take care of any automotive needs you might have at Edgewater Motors. We always check over your car thoroughly for safety and preventative maintenance needs. With our renowned fast response time, we offer convenient WiFi, fresh coffee & tea service and latest magazines while you're waiting in our nice waiting room.
At Edgewater Motors, we have been providing customers with all tire needs and repairs. We are familiar with every car model, make and year. We offer top tire brands such as MICHELIN®, Continental, Dunlop, Goodyear, Pirelli,Uniroyal®, BFGoodrich®, Bridgestone,  Yokohama, Toyo Tires, Hankook Tires and more.  Feel comfortable to reach out to us about your questions or any  needs of assistance. We can also help you with our other tire services such as Flat Repairs, Low Profile Tire Installations and Rotations, Computer Spin Balance.
We have comprehensive Detailing service.
We do:
– Meguiars & Sonax
– Full Detail Services
– Window Tinting
– Wax & Compound and Car Wrapping
IN SHORT WE DO IT ALL ! ! !
SALES
– New Car Sales
– Used Car Sales
– Leasing & Financing
REPAIR
– Certified Maintenance
(A-B-C Services)
– Premium Oil Change
– Complete Tune Up
– Brakes & Rotors
– Batteries & Alternators
– Shocks & Struts
– Windshield Repair & Replacement
– Auto Body Collision Paint&repair
TIRES
– New Tire Packages & Rim Sets
– Used Tires & Rims
– Rim Repairs
– Flat Tire & Puncture Repair
– Mounting & Balancing
– Alignment
DETAIL
– Meguiars & Sonax
– Full Detail Services
– Window Tinting
– Wax & Compound
– Car Wrapping
Integrated inventory management system

Fully responsive and ready for all mobile devices

Simple to use and extremely easy to customize

Search engine optimized out of the box (SEO ready)

Includes a license for Revolution Slider ($15 value)

Tons of shortcodes for easy and functional add-ons

Completely backed by our dedicated support staff

Fully featured Option Panel for quick & easy setup
Happiness does not come from doing easy work but from the afterglow of satisfaction that comes after the achievement of a difficult task that demanded our best.

Theodore Isaac Rubin

Happiness does not come from doing easy work but from the afterglow of satisfaction that comes after the achievement of a difficult task that demanded our best.

Theodore Isaac Rubin
LATEST EDGEWATER MOTORS NEWS